Peacock Macrame Evil Eye Wall Hangin Ornament no 4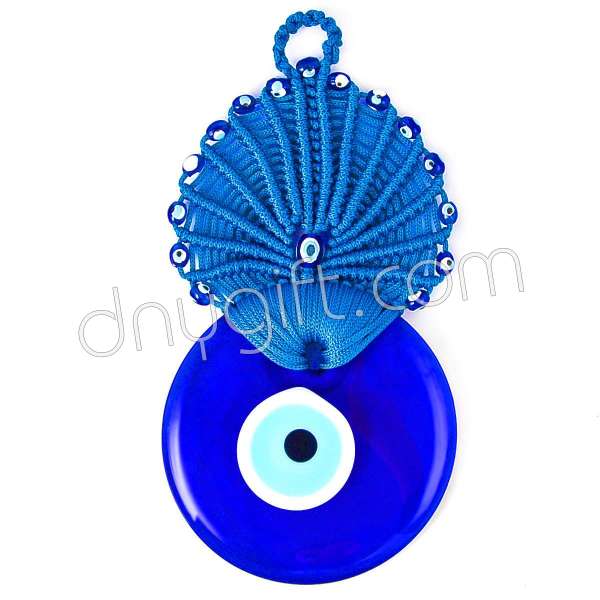 | | | |
| --- | --- | --- |
| Origin | : | TR |
| Stock Code | : | B114140005 |
| Barcode | : | |
| Stock Status | : | In Stocks |
| Brand | : | Dünya Turizm |
| MOQ | : | 2 Adet |
| Wholesale Price | : | Members Only ! |
International
World Wide Shipping
Multi Currency Payment
International Credit Card Paymente
Turkey
Free Shipping Over 3,500TL
Cash On Delivery
Credit Card Installment
Product Details
Product Size: 11x23x02 cm
Product Weight: 260 gr.

Our product is made of glass.
It is completely hand labor.
Evil eye bead diameter is 11cm
The shape of the knitting on the top is in the form of a peacock.
Evil eye beads used in the knitting are plastic.
Used as wall decoration.